---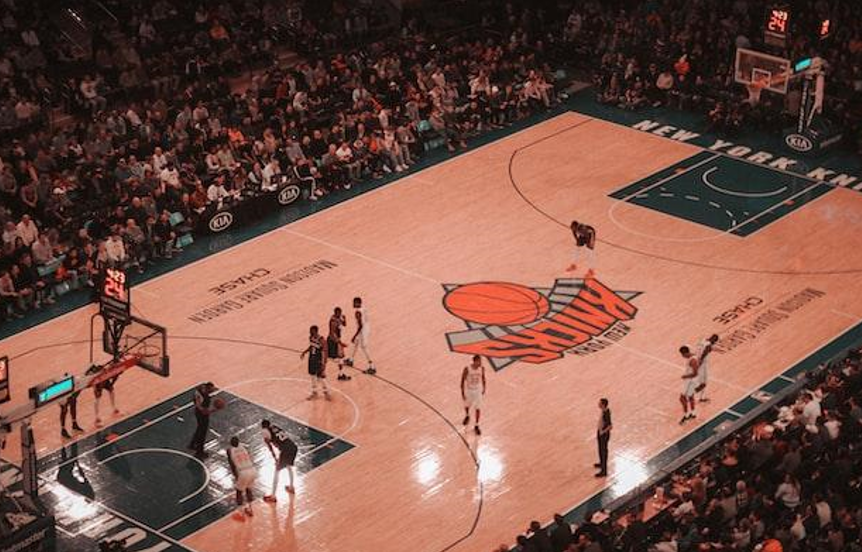 Photo by
Miltiadis Fragkidis
on
Unsplash
The NBA is dominated by point guards and shooters now. However, this was not the case in the early years. The centers have been an integral part of basketball, especially in the NBA for a long time, and it was their contribution to the league that took the NBA to the new heights.
We all remember the golden era of NBA centers. Each team had some greats and current Hall of Famers. The present lot is talented as well and deserves a spot in the future hall of fame. Centers are valued because of their ability to play defense and offense. They can block the attempts and efficiently rebound and score when on offense.
They provide credible support to the team from shot blocking to tackling the opponent players. The NBA has been lucky enough to see some of the greatest athletes play in this position. We have compiled a list comprising the best centers of all time in the NBA.
Kareem Abdul Jabbar
Kareem might be the most accomplished player of all time and probably the best center. He had six NBA titles, six MVP awards, and two final MVP accolades to his name. He was also selected to the All-NBA team ten times and nineteen times in All-Stars. Kareem would have owned the NBA odds if there were an online sportsbook at that time.
Regarding scoring, he ranks first and third in rebounds and blocks. Kareem was dominant throughout his career and averaged over 24 points in a game. His accuracy was top-notch as well with over 55% from the field and 72% from the throw line.
To add to his credentials, Kareem has also won the 1970 Rookie of the Year award and led his college team to three consecutive NCAA championships.
Wilt Chamberlain
Wilt was beautiful to watch on the court. He had two NBA titles, four MVPs, and one final MVP award to his name. He was selected in the 1st Team Selections seven times and thirteen times in All-Stars. The only drawback of Wilt's fantastic career was that he was not as clinical in the playoffs as he was in the regular season.
In his career, he averaged 30 points and over 22 rebounds in a match. He is ranked number one in rebounds and seventh in scoring. If there were blocked shots rankings, he would have topped that as well. With the second-best scoring record and the best single-season rebounding, Wilt is definitely one of the best centers in the NBA.
Hakeem Olajuwon
Hakeem played with sheer dominance and was one of the most skilled athletes. He won two NBA championships, two final MVPs, and 12 All-Stars team selections. He is also ranked first in the blocks, and many pundits consider him the best international player ever.
Hakeem was outstanding on both sides of the court as he averaged over 21 points and 11 rebounds per game. Along with his achievements, he is the only player to be ranked in the top 14 in four major categories. The Houston Rockets first drafted him in 1984, and he led the Rockets in two consecutive championships in 1994-95.
Bill Russell
Russell is arguably the greatest defensive player. He anchored the Celtics from the late 50s to 60s. He helped the Celtics win 11 NBA titles, the most by any player. Overall, Russell won five MVP awards and 11 All-time NBA selections. Although he ranks second in the rebounds, blocks were not recorded when he played. Otherwise, he would have aced that record as well.
Russell was the core member of the Celtics. He also helped the team to win a record eight consecutive titles. His career might not be the longest, but his achievements are second to none.
Shaquille O'Neal
Wherever Shaq played, he became the face of that team. He has four NBA titles and three NBA finals MVP awards to go with eight All-NBA 1st team and fifteen All-Stars selections. He was more than commanding, given his physique. His blend of body structure, strength, and force was unreal.
It was near impossible for anyone to go one-on-one with Shaq on the court. His records are evidence of his dominance as he ranked eighth in scoring and fifteen in rebounds. Shaq played for Orlando Magic, LA Lakers, and the Miami Heat, and his pairing with Kobe Bryant is one of the finest pairs.
Moses Malone
Malone was probably the most underrated, or some may argue, an underperforming NBA athlete. In his long 20 years of career, he won only one NBA championship and one final MVP award. However, he ranks fifth in rebounds and tenth in scoring.
Malone had an enormous structure and firm strength. He averaged over 20 points and 12 rebounds per game. More than his offensive game, his defense was much stronger, and perhaps was selected to the All-NBA defensive team twice.
Conclusion
The NBA has given many greats and legends of the game. From point guards to shooters to centers, the versatility of players for every position is remarkable. It is because of such players; the NBA is one of the top sporting leagues in the world.