NBAstuffer
, started out as a hobby site by
Serhat Ugur
in 2007, has grown into a reputable stats-reference that delivers unique metrics and NBA analytics content some of which can't be found anywhere else. Supported by dynamic charts and visualizations; our comprehensive, sortable, and filterable stats help more than 1 million people who want to analyze NBA. Our research tools such as schedule analysis, rest days stats,
analytics primer
have become a phenomenon and are referenced quite often by media outlets and create engagement through social media.
---
Bringing years of analytics experience, we also launched a spin-off project in 2014.
BigDataBall
provides sports data scientists with analysis materials and tools. BigDataBall cleans up and enriches traditional stats, odds, play-by-play logs, and DFS data.
---

---

Nice of you to come by. This year, NBAstuffer is celebrating its 16th anniversary.
Thanks for being part of this journey since 2007! Serhat Ugur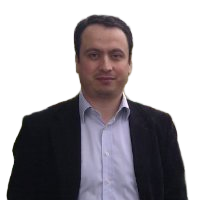 ---
Feel free to contact
with any questions or feedback you may have. If you have specific NBA-related statistical or research needs, just drop me a line to discuss what we can do together.