---
This year's NBA Finals games are going to be so meaningful. For the first time in NBA history, two teams who did not qualify for the playoffs the previous season will meet in the Finals. In 2018-19, both the Heat and Lakers finished 10th in their respective conferences. Let's dive into the stories between the
Los Angeles Lakers
and the Miami Heat.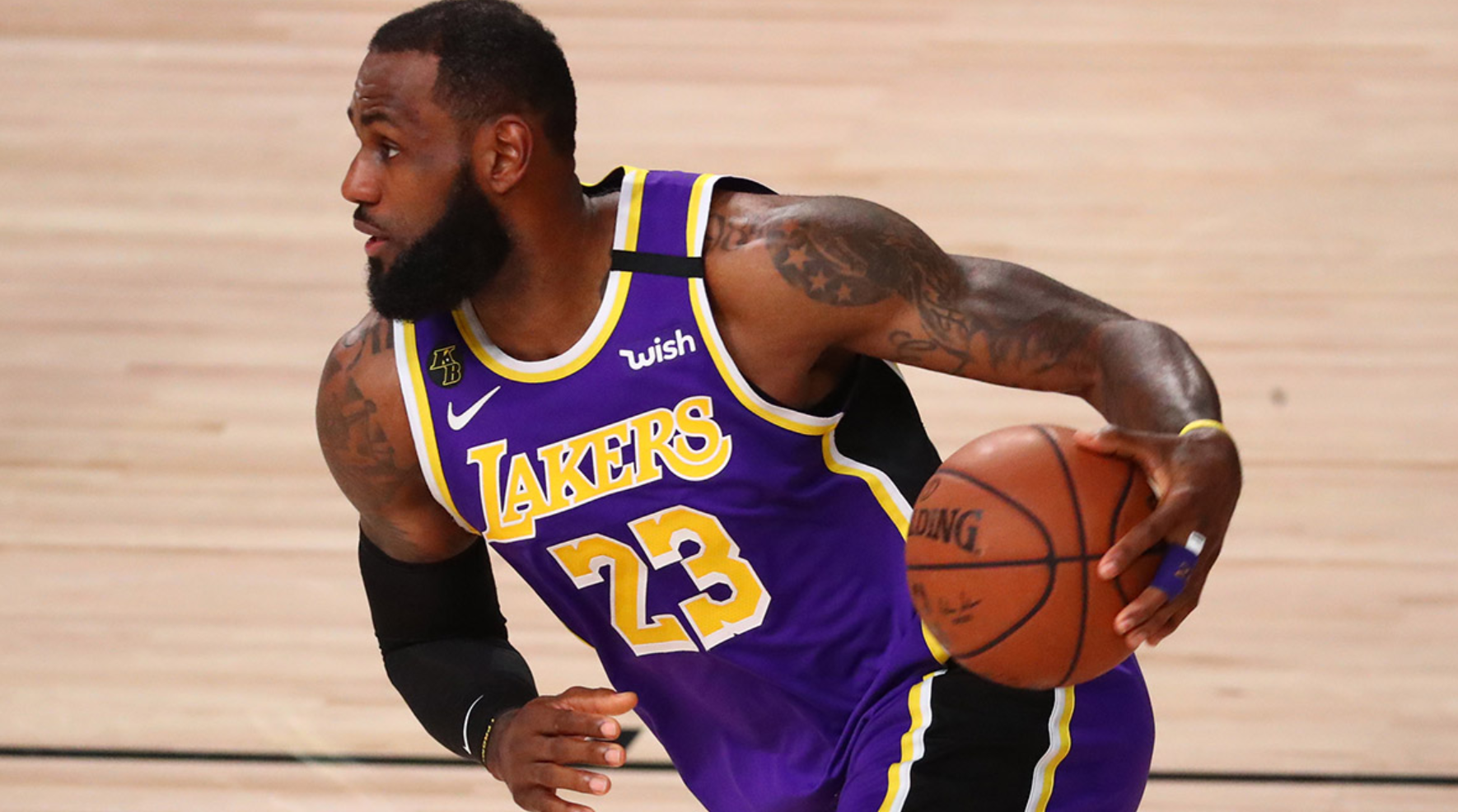 Bron vs. Iguodala
LeBron James is experiencing his 10th NBA finals and his first appearance in the Western Conference. Everybody's been saying he can only do it in the East, but this season he also dominated the Western conference to make it to the Finals. His main matchup in the series will be Jimmy Butler and of course Andre Iguodala who is making his sixth consecutive NBA Finals. He's gone up against LeBron James 5 times in the Finals. in 2015, the year he first time he played against LeBron, Iggy helped the Warriors and even claimed the Finals MVP award.
Finales NBA:

2011 LeBron
2012 LeBron
2013 LeBron
2014 LeBron
2015 LeBron vs Iguodala
2016 LeBron vs Iguodala
2017 LeBron vs Iguodala
2018 LeBron vs Iguodala
2019 Iguodala
2020 LeBron vs Iguodala

— Alberto de Roa (@TikotDeRoa) September 28, 2020
LeBron vs. Riley and Spoelstra
We all remember what happened between LeBron James, Pat Riley, and coach Eric Spoelstra when he first took his skills to South Beach. He allegedly didn't want Eric Spoelstra and wanted Riley to fire him. Riley didn't do that after 3 seasons he played for Miami. Then Lebron headed to Cleveland but the two seems to not like each other. Riley has been an incredible basketball career. As a player, as a coach, and as a general manager, he has won a championship in every decade except for the time when he was with the New York Knicks. Not to mention, Pat Riley is going up against the Lakers, the franchise he played and coached.
LeBron vs. Kelly Olynk
Back in 2015, Canadian big man Kelly Olynk of the Boston Celtics dislocated Kevin Love's shoulder and as a result, he missed the rest of the playoffs as the most devastating thing happened for Cavs.
Bam vs. AD
During the Playoffs, Heat center Bam Adebayo has been aggressive and attacking the rim. In the 2020 Eastern Conference finals: Bam posted 21.8 PPG on 60.8 FG%, 11.0 RPG, 5.2 APG. No other player in NBA history has averaged at least 20p/10r/5a per game on 60% shooting in conference finals. But, this time, he will face Anthony Davis who also played for Kentucky, let's see who will win this matchup.
Playoff Rondo vs. Jimmy Butler
There's a bunch of players that Lebron had to go through in all of his Finals battles and now they're playing with him to help him win. Rajon Rondo (Celtics), Danny Green (Spurs/Raptors), and Dwight Howard (Magic) have experienced being in the Finals. Speaking of Rondo, you might want to remember: Back in the time when Rondo and Butler were teammates at Chicago, Rondo had an altercation with Jimmy Butler. Rondo was criticizing Butler's leadership so there still might still be some friction between these guys as we all know they are competitive characters.
BONUS-I: Kyle Kuzma vs. Tyler Herro
For what it's worth: Instagram phenomenon Katya Elise Henry was with Kuz and she's now dating the 20-year-old rookie, Tyler Herro who has been on a rise lately. He scored 37 points and helped his team against the Celtics in the Eastern Conference finals.
BONUS-II: Dion Waiters vs. NBA Championship Ring
He will have a ring no matter what happens in the Finals since he started the season for the Heat and as he's currently playing for the Lakers. During the Finals; Waiters will probably average zero points, zero rebounds, and zero assists but one championship. Congrats Dion!
If LeBron wins it all this year he will win a championship on three different teams and that'll be the same thing goes for Danny Green. We predict the Lakers have the mental edge as they want to get the championship for Kobe. Second, losing to his former team Heat would absolutely be devastating for King James. We all know he will push harder in 2020-21 but the Lakers must also work hard to benefit from their cap space to add another star.