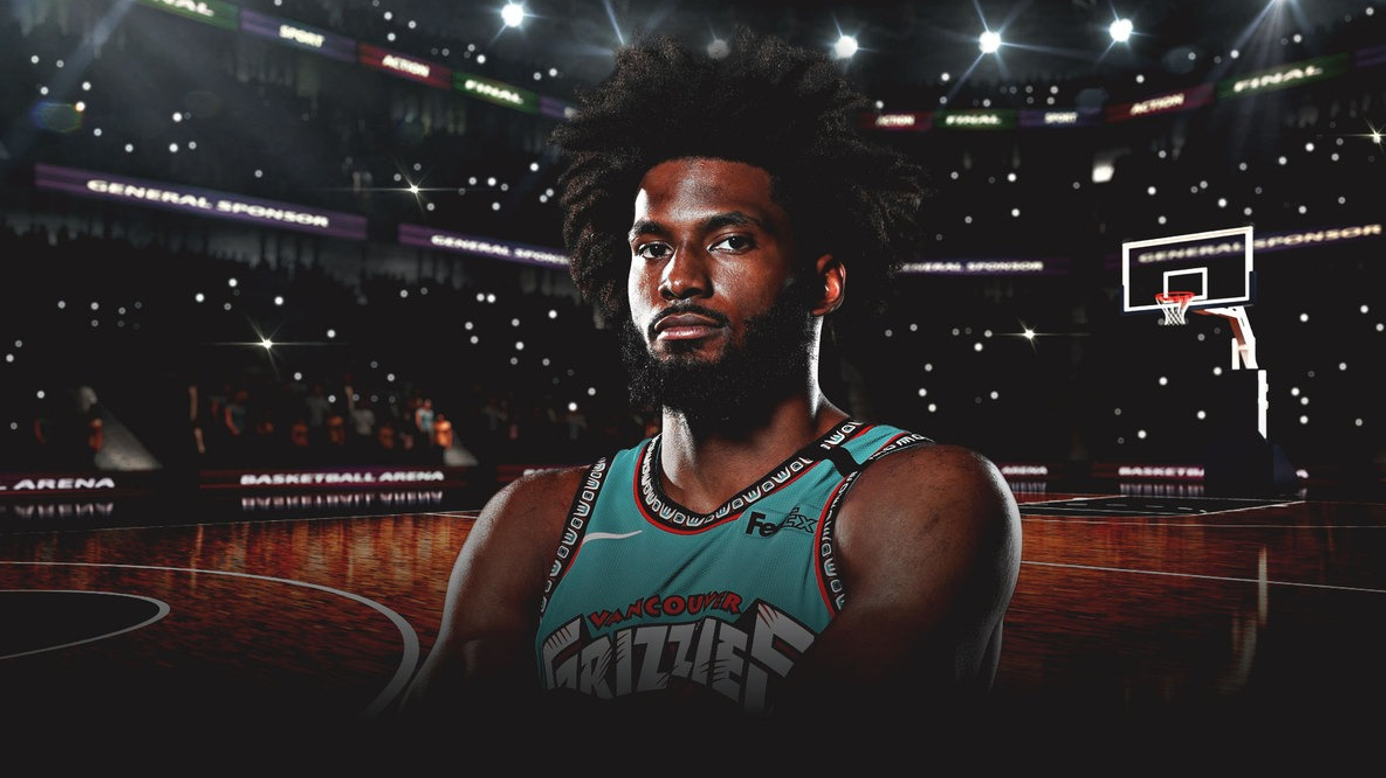 ---
No Justice for Memphis
We have all read reports of athletes testing positive for COVID-19 and being forced to quarantine for 14 days until they can return to their respective teams. But as the athletes return to practice in preparation for the July 30th start date, we will likely see more NBA players sidelined due to injuries rather than positive coronavirus tests.
One such occasion occurred recently when Justise Winslow suffered a hip injury in practice which will put the Grizzlies in a precarious position as they enter the postseason tournament. Memphis acquired Winslow from the Heat for Andre Iguodala, Jae Crowder, and Solomon Hill in a three-team deal shortly before the league shut down in March. The 24-year-old is viewed as an integral part of the franchise's future.
Winslow tweeted the following, "Last night during a scrimmage, I experienced a contact injury in my hip that unfortunately will keep me out until next season. I was excited to join my brothers on the court & will be supporting them throughout. I'm focused on coming back 100% towards a full recovery."
Analysis: What the Justise Winslow injury means for the Memphis Grizzlies https://t.co/WZ2skJRMvX

— Chris Herrington (@ChrisHerrington) July 23, 2020
Clash of the Titans
If your hometown heroes happen to be a championship-caliber basketball team then consider yourself lucky. But if you live in LA, or support either the Lakers or Clippers, then you've got a double-barreled bonanza of supremely talented teams on what could very well be a collision course in the near future. The Clippers vs. Lakers is a matchup fans are begging to see when the NBA season returns at Disney.
If we go through the playoff rounds, the battle of LA is almost a foregone conclusion unless the Rockets or Nuggets muck up the works and knock off one of the two Western Conference powerhouses. The Clippers took two of three against the Lakers this season and, the wonder of all wonders, Kawhi Leonard led all scorers, checking in with a tidy 30.7 points per game.
Although the 35-year-old James has struggled at times when matched up against the incomparable Leonard, it must be noted that LeBron has had plenty of time to rest his weary body and should come out of the blocks firing on all cylinders. He also has the best big man in the business, Anthony Davis, patrolling down low, giving this all the makings of an epic showdown should both teams advance to the conference finals.
RT if Anthony Davis is your DPOY 😤🔒 #ADPOY
pic.twitter.com/X2Dk1R1Jph

— Lakers⋆Hoops🇵🇭™ (@LakersHoopsPH) July 18, 2020
Bubble Could Breed Super Team
Tampering is verboten in the NBA but players casually disregard the rules when interacting with each other, as opposed to a franchise reaching out directly and illegally contacting a player on another team trying to procure his services in the future. It's the reason why we see the likes of LeBron and Anthony Davis, Kawhi and Paul George, Kyrie Irving and Kevin Durant, etc.… These pairings aren't just happenstance and many times the winks, whispers, and nudges occur before free agency officially begins.
And now that the teams are confined to a bubble in Disney, all within close proximity of each other, there will be even more opportunity for the fellas to get to know one another and put plans together for the future. Perhaps a vacation in Costa Rica, or a luxury cruise to the Mediterranean, or maybe moving within a few houses of each other so they could carpool to work.
One anonymous coach told Vincent Goodwill of Yahoo Sports, "The next super team will come out of this. I believe it's inevitable. I walk into my hotel, I see [All-Star player] in the lobby. We're on the elevator, I get off on one floor, he's on another. If I knew him like that and wanted to meet up with him, I could. We could golf, we could fish. There's so much to do in the downtime, the league can't police that stuff."
Anthony Davis, DeMar DeRozan, and Gordon Hayward all have player options at the end of this season. In 2021, Giannis Antetokounmpo, LeBron James Kawhi Leonard, Paul George, Chris Paul, Kyle Lowry, Jrue Holiday, Rudy Gobert, and Victor Oladipo will either have player options or will be on the free-agent market at the end of that season. The friends they make over the next few months could chart a course for a super team, or two, over the next several years. Time will tell.