---
According to ESPN's Woj, All-Star NBA player Ben Simmons might not be able to finish the 2019-2020 season with his team.
Philadelphia's All-Star F Ben Simmons will undergo surgery to remove a loose body in his left knee, sources tell ESPN.

— Adrian Wojnarowski (@wojespn) August 8, 2020
There are no players tested positive for COVID-19 in Orlando but there are players who have suffered season-ending injuries. It's been only a few days that the Orlando Magic forward Jonathan Isaac tore the ACL in his left knee on Sunday. The news broke out late Saturday and Simmons will undergo surgery to have a loose body removed from his left knee. The 76ers haven't ruled Simmons out for the season yet, but they'll need to prepare and think about the ways that can help advance in the playoffs starting on August 17th.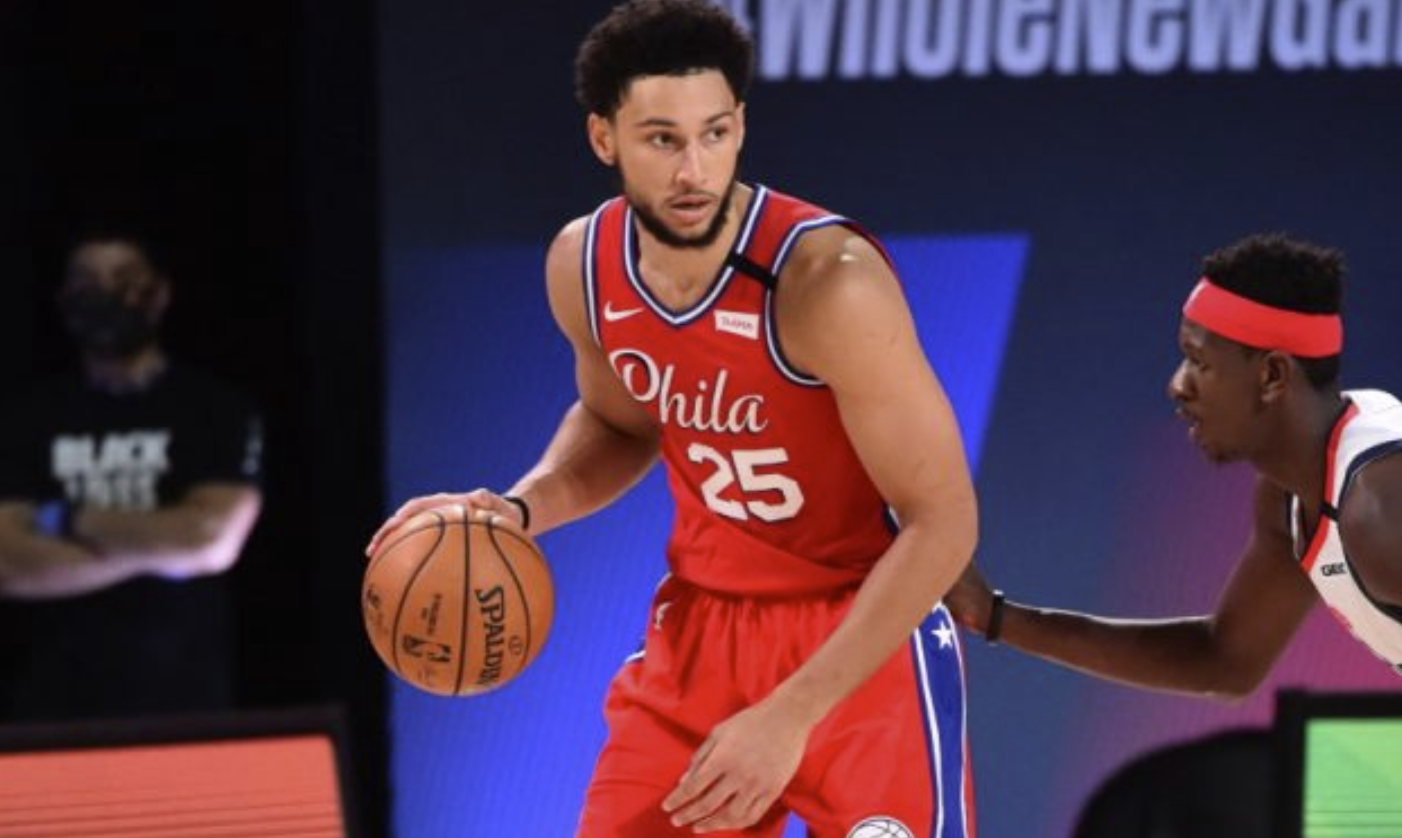 Cost of Losing Simmons for Sixers
The Sixers, with a 42-36 record, currently sit at 6th place in Eastern Conference which would result in a likely first-round matchup with the Boston Celtics. After the completion of bubble games, historical NBA data suggests that postseason success without a talented and versatile player such as Simmons will be a lot tougher as Simmons has averaged 16.4 points, eight assists, and 7.8 rebounds this season. The 23-year-old player suffered a pinched nerve in his back before the suspension of the NBA. He was fortunate to return for the NBA reboot in the Orlando bubble, but it seems like he will miss a couple of weeks including the seeding games and early stages of playoffs action.
Simmons's injury came out in Wednesday's win over the Washington Wizards on Thursday. After getting the injury has been checked out, his kneecap popped out of place but returned on its own. This is called a subluxation of the patella which is often a repeat injury. For the Sixers medical staff, it will be a priority to strengthen muscles around the kneecap to try to prevent this from happening again.
New Lineup Strategy
Sixers coach Brett Brown recently had moved Simmons to the power forward spot, which means Joel Embiid should now carry much of the offensive load. With a few sharpshooters spreading on the court, Embiid would find more room to operate around the basket. But on the defensive end, there seem to be no players who can really fill the gap.
We can expect Al Horford to get his starting power forward role back. The Sixers now have to rely on the big man who scored 21 points and grabbed 9 rebounds in 76ers last game against Orlando Magic. The coach can make the two big-men formula work when Horford-Embiid duo shared the court on an average 13 minutes per game.
Tobias Harris as the team's new point forward should also help Embiid. He scored 23 points along with 15 rebounds.
Opportunities will arise for the players such as swingman Alec Burks, point guard Raul Neto, and three-point specialist Furkan Korkmaz.
Guard Shake Milton, who was a starter in bubble games, now will be moved to the bench.
Brett Brown said, "Without Ben, there are things that have to be done at a higher level, that starts with intensity."