---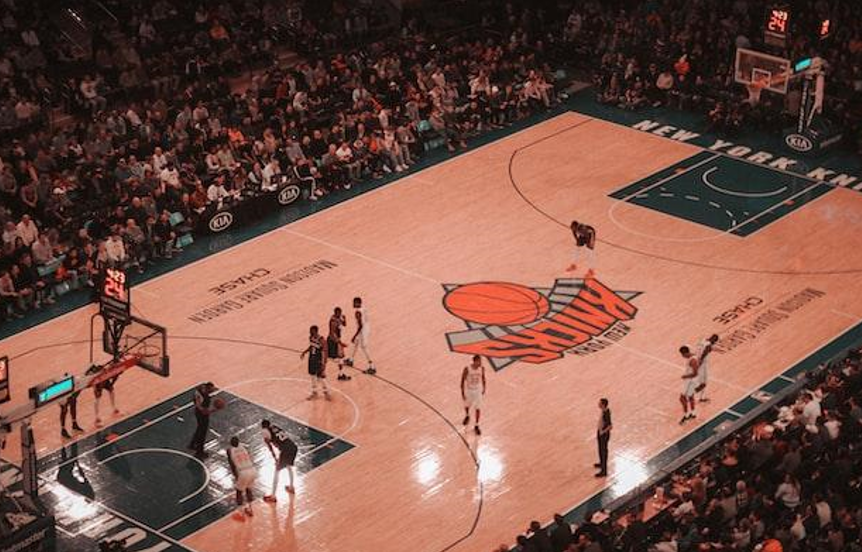 Credit:
Unsplash
Considering it is now the third most popular sport in the world, it is hard to believe that basketball was conceived as a way to keep students entertained and physically challenged during the winter months.
Invented in 1891 by James Naismith, a former theological student who decided to teach physical education instead, the game was first played at Springfield College in Springfield, Massachusetts.
The game spread like wildfire, adopted by thousands of youth and hundreds of schools who used it to burn up students' pent-up energy. It grew so quickly that in 1905, just 14 years after its invention, it was officially classified as a sport. On June 6, 1946, the NBA was founded, and the rest is history. Today, the game is played worldwide and has approximately three billion fans. Countries where it is most popular include the USA, Canada, Argentina, Spain, Australia, and the Philippines. Its vast popularity has inspired many incredible basketball-themed games for those who can't get enough when they're off the court. Here are just a few of the best.
NBA 2K23
NBA 2K23 is one of the newest titles in the famed NBA franchise of video games. Released in 2022, the game was developed by Visual Concepts and published by popular studio 2K.
Featuring the best stars from the sport, including Michael Jordan and Devin Brooker, the game lets you battle it out to win the coveted final and take home ultimate victory. This can be done while playing as any of the current NBA teams that are incredibly recreated with stunning detail. One of the game's most popular features is the "Jordan Challenge," which will transport you back to 1982 to take on the legend himself. Meanwhile, the "Eras" mode lets you relive the greatest series in NBA history from the 1980s, 1990s, and 2000s—letting you choose to play in the past or the present.
Flex NBA
Developed and released by Sequoia Games, Flex NBA combines traditional board and card games into the ultimate game that any basketball fan will love. The game also features multiple series and expansion packs to keep it up to date with current players and events.
The game begins once each player is dealt cards, referred to as flexagons, that contain information about the character portrayed on each card. This info includes their CP points, the type of player they are, and their unique abilities.
Winning requires playing your flexagons in a way that builds a team that is stronger than your opponent's. However, the twist is that special abilities can be activated that will defeat even the most powerful players.
Basketball Star
If you want to pit your skills against the very best and stand a chance at earning cash prizes while doing so, look no further than Basketball Star. This slot game, developed by one of the leaders in the online slot industry, Microgaming, places you directly on the court with flashing sounds and the backtrack of screaming fans.
Available online in licensed and regulated casinos in Michigan and beyond, this game is perfect for any basketball fan with symbols such as a drink holder, fashionable sneakers, a gold medal, and multiple superstar players. And the significant wins, wilds, and killer bonus feature make it easy to get into—whether or not you have any experience with slots. Meanwhile, the rolling reels hide all winning symbols and put new ones in their place, giving you even more chances to become a star.
GoHoops Basketball Dice
Nothing gets the blood of a basketball fan pumping quite like the action of running back and forth on the court trying to dunk a winning shot. And with GoHoops Basketball Dice, this is precisely what you'll do.
The game is straightforward and features a portable hoop in which each player gets a turn to score. Throwing the dice will give you actions to complete on your turn and will (if you're lucky enough) lead you to victory.
However, winning isn't that simple. The dice could also call foul on your play, cause a turnover, or cause the ball to be stolen as you head for the winning play. If you can avoid all this, you can claim victory with hit jumpers, three-pointers, and even a slam dunk. All this leads to an exhilarating match that will pit you against your opponents for hours.
NBA Live Mobile
NBA Live Mobile is the perfect solution for basketball fans looking to indulge their love of the game while traveling or stuck in a waiting room. Released by EA (Electronic Arts), it is the official mobile game of the NBA, which is evident considering how refined it is.
The game features all the latest teams and players and offers incredible graphics by mobile standards. Offering fun controls, live events, multiple play modes, and an online multiplayer mode that pits you against others worldwide, the game has everything a diehard basketball fan could want. And, if you're willing to pay a little extra, a slew of additional content can be bought to make the game even more enjoyable.
Conclusion
Although there is no substitute for the raw excitement and the fever-pitched cheers of a live crowd, basketball-branded games do an excellent job of recreating the atmosphere and delight the sport provides millions of fans. While some have spectacular graphics and others offer unique gameplay, they are all suited to anybody who wants to get in on the action of the court themselves.