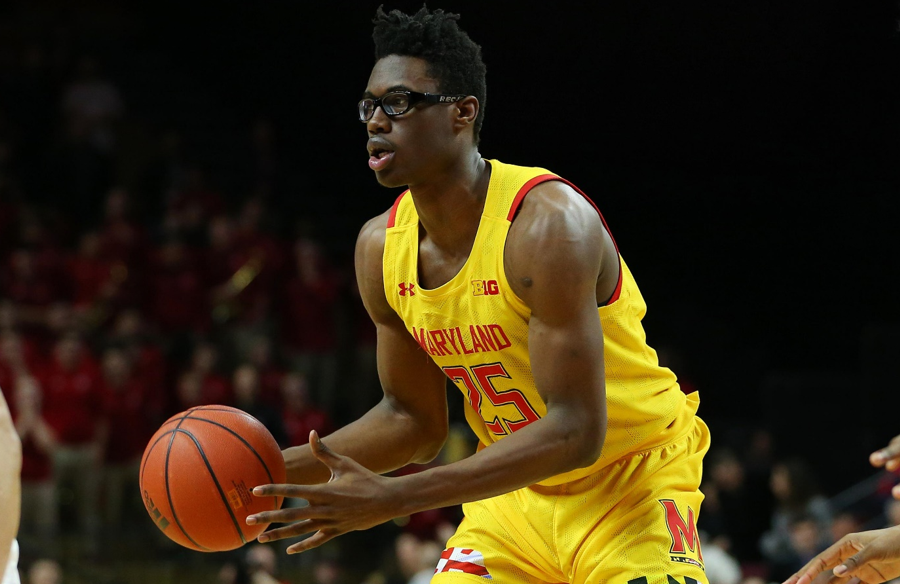 (Image Courtesy of Bleacher Report)
Different top names have come up on the 2020 NBA Draft but few of these prospects are 'NBA-ready'. Being ready is more than the name and possibly ranking. The prospects should stand out of the rest. They should be able to get the game rolling and help their teams in the roles they are assigned.
Both new and existing players are eligible for these BetMGM bonuses. And, as you claim the bonuses, you can also access the different NBA betting markets. So, who are these NBA prospects that have shown the right skills, mentality, basketball IQ, great versatility, athleticism, and shooting touch? Here is a list of the 2020 NBA Draft prospects 'ready' for the first-team action;
Jalen Smith – Maryland Terrapins
Jalen Smith has his stakes high and seems 'ready' for the NBA action thanks to his athleticism and his physicality that complements his rebounding and defense game. The past year has also seen him put on muscle all leading to him having 13.4 boards and 3.0 blocks per 40 minutes.
While his offensive game needs more improvement especially with his creating and passing limitations, he doesn't look to be tasked with that role in his rookie season. What he is likely to be tasked with is sprinting the floor, cleaning up, protecting the rim, and stretching the opposition's defense. This, he looks more than capable.
Deni Advija – Maccabi Tel Aviv
Deni Advija is among the highly-rated player in the 2020 NBA Draft and he comes holding the title of the MVP – Israeli Basketball Super League. The 6-foot-8 Israeli-Serbian player boasts of a good reputation for his hard work and body that has continuously improved. He looks to directly slot into the NBA action all this due to his mentality and maturity.
Deni is an all-rounded skilled player demonstrating the versatility that would play a key role in adapting to the team that lands on him. He is good at creating spaces for the attack, play-making, and has a strong shot-making ability that would threaten NBA defenses.
LaMello Ball – Illawarra Hawks
LaMello Ball potentially passes as one of the most skilled playmakers in the 2020 NBA Draft. As a rookie, he struggled in other areas but managed to have 7.2 assists per game. In his Australia National Basketball League, the 6-foot-7 American ranked second in assists per game at 18 years. Some of the qualities he possesses include; physicality, vision, creativity, and ball-handling which all count while creating spaces for his team on transition and off-ball screens.
While he seems to potentially struggle when shooting and while on one-on-ones, his assist percentage is an attribute that makes him ready for the NBA.
Obi Toppin – Dayton Flyers
Obi Toppin may struggle defensively in the NBA but he is one of the most productive and yet efficient prospects in the 2020 NBA Draft. On the offensive part, he looks more than 'NBA-ready' coming from the back of leading the NCAA in dunks. He is also great in generating offense either as a shooter, post player, or a passer and has always provided classy assists in his stint at Dayton.
His class is so clear to see and there is no reason he isn't ready for first-team action in the NBA.