There are some huge franchises in the NBA, but few can compete with the popularity and reputation of the LA Lakers. When it comes to NBA odds, the Lakers are often a popular bet.
From legendary owners to superstar players, there are many factors that contribute to the Lakers' popularity. Let's take a closer look at exactly what saw the Lakers rise to fame and become one of the most iconic and popular sports teams of all time.
Great Players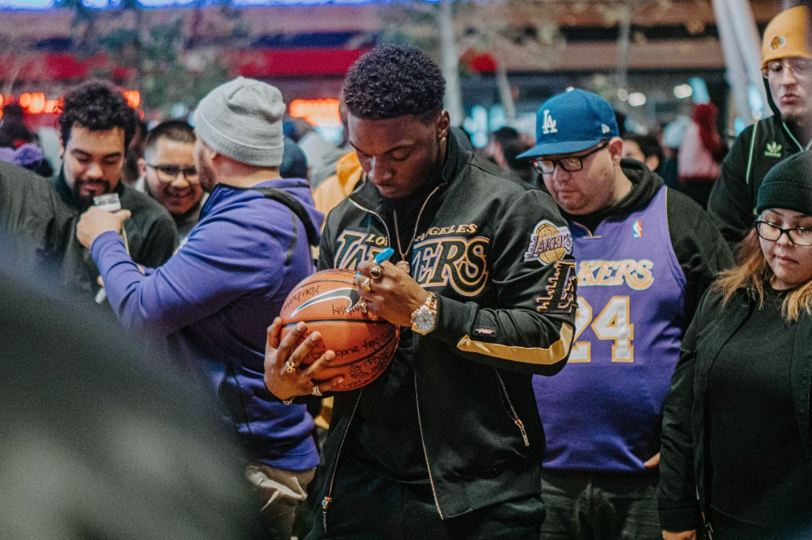 Source:
https://unsplash.com/photos/AZwvqhTmJE8
Let's face it: many of the best-known NBA stars have played for the Lakers at some point in their careers – Kobe Bryant, Magic Johnson, and Shaquille O'Neal, to name but a few.
In fact, many of the current and all-time highest ranking players play or have played, for the LA Lakers. NBA's all-time highest-scoring player, Kareem Abdul-Jabbar, played for the Lakers for 14 years and remains the only player ever to win the prestigious title of MVP a massive six times.
Although Abdul-Jabbar is no longer active, there's no shortage of impressive players on the team. LeBron James is rapidly catching up to Abdul-Jabbar in terms of stats. He's currently the third-highest scoring NBA player of all time and was named MVP four times – in 2009, 2010, 2012, and 2013.
Entertainment Factor
The Lakers, and more specifically, the team's former owner Jerry Buss, can be credited for revolutionalizing sporting entertainment, thanks to the 'Showtime' era. During this period, the team developed a unique and highly entertaining, exciting form of play.
However, Buss also transformed the whole atmosphere of a professional basketball game – it wasn't just about the game itself to him. Instead, he came up with the idea of adding more entertainment throughout the game, from half-time performances to cheerleaders and music.
Although it's relatively common to find A-list stars sitting courtside during an NBA game nowadays, that wasn't always the case. Again, we can thank Jerry Buss for introducing this tradition. He granted special guests benefits not available to anyone else, realizing that the team would become more appealing to the wider public if celebrities were seen to show their support.
History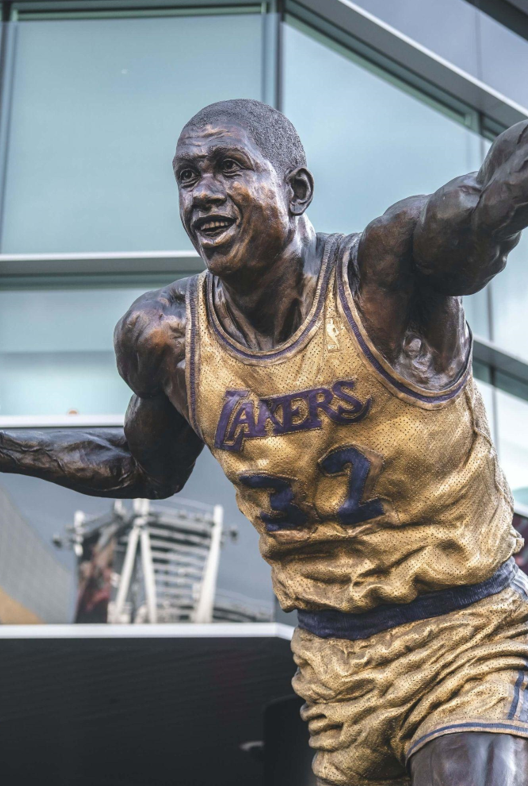 Source:
https://www.pexels.com/photo/man-people-art-water-9663899/
We've already seen some impressive player stats from the Lakers, but the franchise is responsible for generating no fewer than 31 Hall of Famers. This places them second overall as the team with the most Hall of Famers, only behind the Boston Celtics with 40. Although most of these 31 superstars are players, there are also a few coaches and former owner Jerry Buss, discussed above.
The Lakers franchise has retired over ten jerseys to honor former players, including two from Kobe Bryant (8 and 24), Jerry West's 44, and Magic Johnson's 32.
Rivalries With Other Franchises
The Lakers have competitive rivalries with other teams, making for gripping entertainment for fans. Perhaps the Lakers' biggest rival is the Boston Celtics – the two teams have met in the Finals a record-breaking 12 times. Unfortunately for Lakers fans, the Celtics have won nine of these meetings to date.
Of course, the team also has rivals in the form of LA's other NBA team, the Clippers. Both teams play their home games in the same arena, although they've yet to face one another in the playoffs. This is pretty unique – although there are other teams who share home grounds, there aren't any other pairings who share a stadium and play in the same division. Of course, both teams have some incredible players, too, as well as famous fans who come to watch the action.
Outstanding Results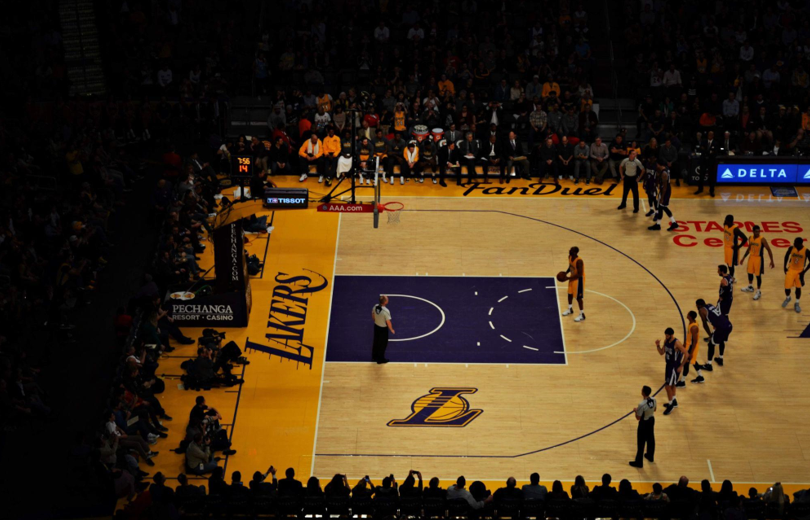 Source:
https://unsplash.com/photos/8hW2ZB4OHZ0
Let's be honest: few of us want to support a team that never wins! That's perhaps why the LA Lakers are so popular – they have a seriously impressive track record. The team has won a record-equalling 17 NBA Championships in its history, tying with the Boston Celtics. The Lakers have also appeared in the Finals more than any other NBA team – 32 times.
Simply put, the Lakers are one of the best teams in NBA history! It's hard to miss the iconic purple and gold colors, and many of the franchise's players have become household names.