---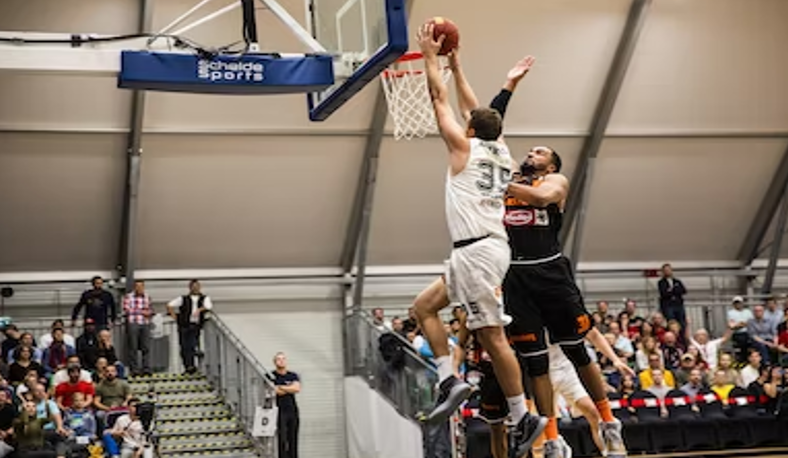 Picture Credit :
unsplash
The 2020–21 NBA season was among the most competitive and exciting in recent memory. It featured thrilling playoff series, many upsets, and some incredible individual performances. The European invasion of the NBA is in full swing. In the past few years, we've seen more and more Europe-born players making their mark on the league and determining the outcome of sport odds.
And it's not just the stars like Giannis Antetokounmpo and Kristaps Porzingis who are doing damage. Players from all over Europe are having an impact, from Slovenia to Turkey to France.
So which European countries are producing the most NBA talent right now?
Let's take a look at the standout players from each country for the upcoming 2022-23 season.
Giannis Antetokounmpo, Greece – Milwaukee Bucks
Giannis Antetokounmpo, affectionately known as the 'Greek Freak,' is a star player on the Milwaukee Bucks and fresh off winning the 2019 NBA MVP award. Hailing all the way from Greece, Giannis only began playing basketball at age 15. After joining his local team in Athens, he quickly rose to stardom and got offered a contract with Spanish club CAI Zaragoza in 2011. Leaving Greece behind and setting off what would be an incredible journey culminating in him eventually going 13th overall in the 2013 NBA draft and getting signed by the Bucks. After another successful season with Milwaukee, Giannis was awarded his first MVP title and is widely considered to be one of the league's top 10 players today.
Kristaps Porzingis, Latvia – Dallas Mavericks
Kristaps Porzingis is a Latvian basketball player who made his pro debut with the Spanish team Baloncesto Seville, followed by four seasons based in New York with the Knicks. In 2019, he left the Big Apple to join forces with Luka Doncic on the Dallas Mavericks, becoming an integral part of their success. As a power forward/center combo, 'The Unicorn' provides a near-perfect balance between offense and defense — his unique combination of skillful ball handling, above-the-rim dunks, and being able to hit deep 3s makes him a very desired asset in today's high-octane NBA game. Despite suffering from some injuries during his time in Texas, Porzingis has exceeded expectations and had some true breakout performances — there is no question he will have many more coming for the Mavericks for years to come.
Nikola Jokić, Serbia – Denver Nuggets
Nikola Jokić of the Denver Nuggets is one of the most promising and versatile players in the NBA. Born in Sombor, Serbia, Jokić was picked up by the Nuggets in 2014 after spending one season playing in Europe. Since being drafted by the Nuggets, Jokić has been unstoppable. He's currently rated as one of the top five centers in the entire league and leads his team with a career average of 17 points and 10.4 assists per game – making him an incredible force on multiple levels. His style of play is unique and draws upon his Serbian background – demonstrating his stamina, awareness, and innate court sense. In short, Nikola Jokić is an absolute powerhouse on the court, and there isn't anything he can't do!
Luka Dončić, Slovenia – Dallas Mavericks
Luka Dončić, one of Europe's most promising basketball stars, hails from Slovenia – a small but vibrant country tucked away at the heart of Europe. After a successful three-year career with Real Madrid in Spain, Luka was drafted by the Dallas Mavericks in 2018 and quickly impressed the team with his signature style and confident demeanor. Since then, Luka has been steadily building a reputation as an all-star player in the NBA; he put up outstanding numbers during his rookie season, won Rookie of the Year honors (and even made it to the All-Star game!), and is currently hoping to lead the Mavericks into playoff contention. With a future as bright as his talents, it's hard to not be excited about what Luka Dončić will bring to Dallas for years to come!
Rudy Gobert, France – Utah Jazz
Rudy Gobert of France is no stranger to the NBA, having starred as the center for Utah's Jazz since 2013. A seasoned defender, his presence has been essential for their success in recent years, and he has been voted both the Defensive Player of the Year and All-Defensive First Team in 2018. With over 1500 career blocks and 1200 career rebounds, Gobert serves as a tireless presence under the rim, anchoring Utah's defense with strength and intelligence. He also made an appearance at the 2019 FIBA World Cup, representing his home country France with poise and finesse. Simply put, Gobert is one of Europe's best exports to an American League that is better for having him around!
Danilo Gallinari, Italy – Atlanta Hawks
Danilo Gallinari is an Italian professional basketball player who recently left the Oklahoma City Thunder to join the Atlanta Hawks, his 8th team in 13 seasons in the NBA. As a forward-center, 6'10", 230lb Gallinari's size and strength will be a great asset for the Hawks in their quest for a championship. He is known both as a scorer and a great rebounder and is expected to be a key component of Atlanta's starting lineup. In addition to his physical prowess, he has career averages of 16 points and 5 rebounds per game, showing his talent on the court and expertise at both offense and defense. It won't be long before fans see Danilo Gallinari become a star on the court with the Hawks.
In Conclusion
These are the top six European players in the NBA right now. All of them have had fantastic seasons and have been vital to their team's success. They've also helped turn millions of fans worldwide into millionaires – for those with the guts to bet on them through sport betting platforms.
It is exciting to see such a diverse group of players thrive in the league, and it will be interesting to see how they do in the playoffs.