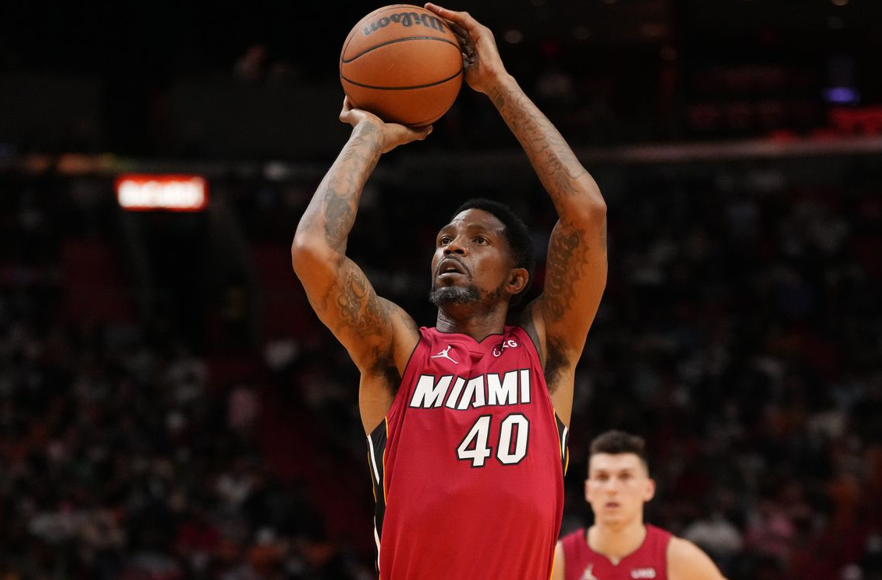 The Miami Heat have been one of the teams hardest hit by the NBA's health and safety protocols coupled with injury. It's a wonder how they continue to win games.
The Heat are fourth in the Eastern Conference with a 21-13 record heading into Tuesday night's game against the Washington Wizards. And, considering the many absences so far this season, they're doing pretty well.
Players such as Gabe Vincent, Max Strus, and Omer Yurtseven have stepped up in recent weeks to keep the Heat's playoff aspirations afloat, with the likes of Jimmy Butler, Bam Adebayo, and Markeiff Morris out injured.
Butler only returned to action on Sunday in a win against the Orlando Magic but, as of this week, Miami has Bam Adebayo (thumb surgery) Dewayne Dedmon (left knee sprain) Morris (whiplash), and Victor Oladipo (right knee injury recovery) out injured. Point guard Kyle Lowry was recently placed in health and safety protocols and, on Tuesday, team captain Udonis Haslem entered as well.
Meanwhile, P.J. Tucker was listed as questionable for Miami's game against the Washington Wizards on Tuesday night due to nerve inflammation in his lower left leg. Tucker has already missed the Heat's last three games. Haslem, who has seen minutes as of late due to player shortages, was enjoying a good run in the rotation and even hit a three to get the Miami fans off their feet during a game against the Indiana Pacers last week. The triple was just the sixth of his 19-year career.
Heat assistant coach Caron Butler and head athletic trainer Jay Sabol are also away from the team due to protocols. Team executive Alonzo Mourning took to Instagram on Tuesday to reveal he has tested positive for COVID-19.
Assistant coach Chris Quinn will return to the bench for the game against Washington after watching the win over Orlando from the FTX Arena's parking garage via an iPad while he awaited his test results, which came back negative.
Haslem has likely also tested positive as the league's contact tracing no longer keeps vaccinated players out of games. All of Miami's players are vaccinated and it's understood that many of them have also received a booster shot.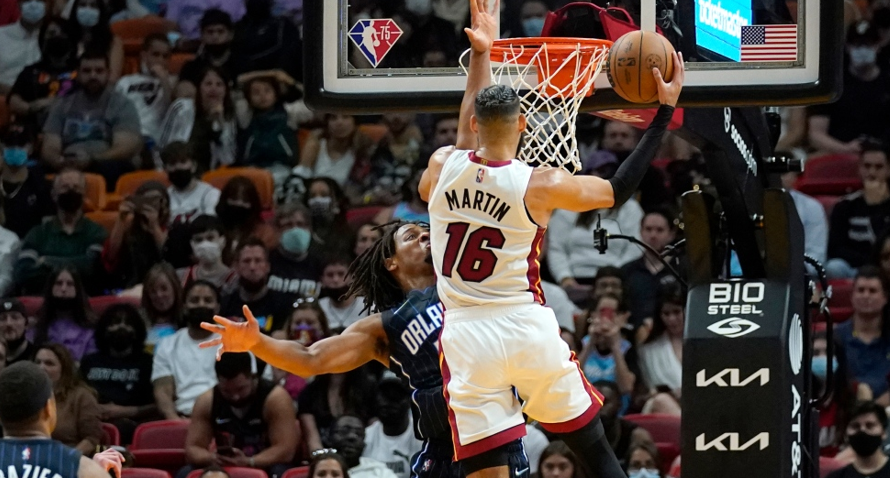 Haslem is the third Heat player to enter protocols this season. Caleb Martin, who also returned against the Magic, was the first. He missed seven games as a result.
"It has been crazy," Haslem said on the state of the NBA as it pertains to the coronavirus last week. "I can't believe that we're actually back here again. I knew the numbers were going to spike. But it's kind of scary to see that we're back here again. "But reading everything that we're not going to lock down and we're going to stay in the season, that's encouraging. But it's scary. You got to be careful.
"We're not going to live our lives in a bubble, though. We got to move around, we got to engage. But we got to be safe, we got to try to enjoy our holidays. But there's a responsibility and accountability out here right now to try to be safe. But I don't know if there's much you can do, man. The way it's spreading like wildfire, I don't know."
Yurtseven, a first-year player, is the Heat's only available center with Adebayo, Dedmon, and Haslem all out. The Heat will have to use KZ Okpala, a 6ft 8in forward weighing 215 pounds, as a center when Yurtseven is on the bench until they get more frontcourt players back.
Adebayo isn't expected back until the middle of January while Dedmon should be out for at least another week. There's no timetable for Morris' return but Tucker should be back soon, if not on Tuesday night, and he will hand Erik Spoelstra an option as a small-ball center.
The NBA and NBPA have since agreed to shorten the quarantine stretch from 10 days to six days for vaccinated players and coaches who test positive for the respiratory virus. Teams have been sent a memo informing them that vaccinated players and coaches can return to team affairs as long as testing data shows they are no longer an infection risk. They can also clear protocols if they return consecutive negative PCR tests at least 24 hours apart. According to the above, Lowry's quarantine should end on Friday while Haslem will have to wait until Monday.
The team is allowed to sign a player to a 10-day contract as a COVID-19 replacement for Haslem without affecting their salary cap or luxury tax status. They signed forward Zylan Cheatham to a 10-day deal as a replacement for Martin last week and have kept him on as a replacement for Lowry. They could opt to sign another player to replace Haslem too.
The Heat are set to embark on a seven-game road trip that begins in San Antonio on Wednesday night.