---
With the advent of television and live streaming, watching your favorite sport is easier than ever. Just get your cold beer out of the fridge, relax on your couch, and with just one click, you are now watching your favorite game, even if it is played on the other side of the world. However, many times ease comes with the compromise of experience. While it is easier to watch a game like this, watching a game in person is an experience that's unparalleled to watching at home on your television.
If the game is something as grand and fantastic as an NBA game, then no television or screen can do justice to sitting courtside. Watching your favorite player dribbling the ball or the thrill of seeing a three-pointer happening right in front of you is a lifelong experience.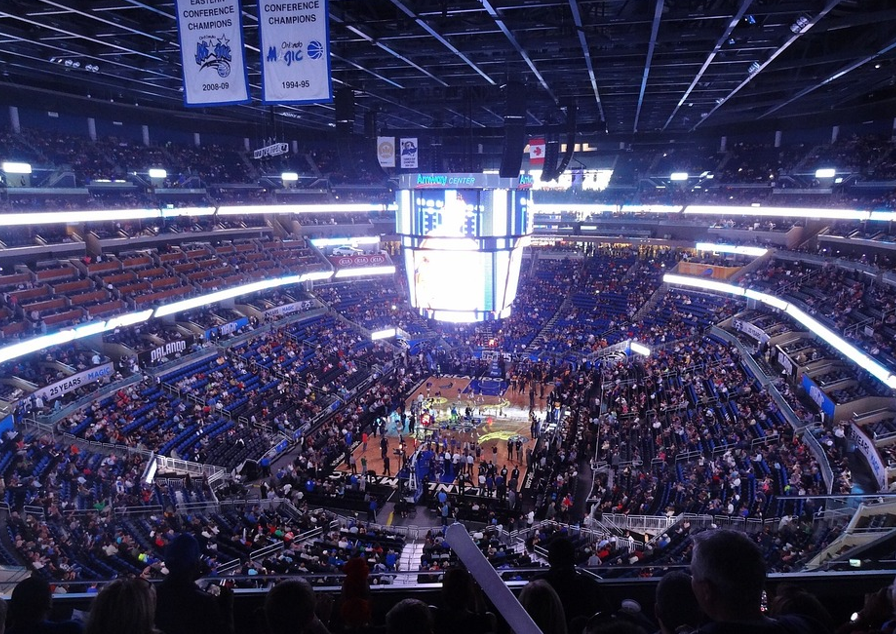 Reasons Why You Should Attend an NBA Game
Trust us; if you have never seen an NBA game in person, basketball is about to change for you. So let us make you more interested in watching an NBA game live. Here are the top six reasons why you should attend an NBA game and how it will blow your mind.
See Legends in Person
Perhaps the most common reason why a majority of people choose to attend an NBA game is that it allows them to be on the same court with their favorite basketball players. We all know that basketball players are tall, but seeing them in person is another experience. Nothing on the screen is as good as it is in person. So imagine sitting only a few feet away from legends like Stephen Curry, LeBron James, Kevin Durant, etc.
Apart from seeing your favorite player play in front of you, there is always a high chance that your favorite celebrity is also going to be there on the court with you as well.
Exciting Atmosphere
Experience an atmosphere like no other. Being in person at the game is an unmatched experience. The level of energy there is just on another level. Fans dressed in team colors, waving signs, and chanting create an infectious excitement that can't help but draw you in. Half-time shows featuring dancers, musicians, and acrobats can be dazzling and add to the overall entertainment value of the game.
All of these factors combine to create a thrilling atmosphere that is hard to replicate anywhere else. Whether you're a die-hard fan or just looking for a fun and exciting night out, attending an NBA game is sure to leave you feeling energized and entertained. Compare this to you sitting on your couch in your living room and having a beer. Not exactly comparable, is it?
The Love of Basketball
The reason why anyone watches basketball is because of their love for the sport. Basketball is enjoyable because of the thrill it brings to the viewer. The rush of winning, the fear of losing, and how the odds change in seconds, all of these elements make basketball such a wonderful sport. Now take all these elements and multiply them by a hundred! The NBA is home to some of the most talented and skilled basketball players in the world, and attending a game provides a unique opportunity to witness their abilities in person.
Amazing Food and Drinks
All the rush and excitement are sure to leave the viewers hungry and thirsty. To address this, NBA has some great food and drink options to choose from, letting the attendees experience so many things to eat. From classic snacks like popcorn and nachos to more gourmet options like sushi and craft beer, NBA arenas have something for everyone.
Whether you're craving a classic hot dog or a delectable BBQ sandwich, you'll find something to satisfy your cravings. Concession stands are frequently staffed by friendly and helpful employees, and the food is usually of high quality, freshly prepared, and made to order. What more can one ask for than a great game and a great selection of food?
An Exciting Adventure
This is as simple as it gets, and yet it is one of the most important reasons to attend an NBA event; it is a fun event. Such large events are not attended alone. Whether you go with your wife, your friends, or your family, it is a fantastic way to spend some quality time with them. Trust us when we say that a game in which people try to put a ball through a hoop is one of the best ways to bond with your loved ones.
Events Aside from the Game
The NBA is known for its basketball, but it is much more than that. Aside from the main event, there are numerous other events that enhance the experience of watching the game live. There are so many things to do at an exciting basketball game, from meeting the mascot to going to the autograph session or simply seeing the great half-time show.
Conclusion
These are the best reasons to consider attending an NBA game with your friends or family. So get your tickets for NBA games now and have an experience of a lifetime.